A message from Lucy Ann
Has anyone ever told you…you are irreplaceable? There is no one on earth exactly like you. God created you with a plan and purpose in mind, and no one but you can fulfill that mission.
Perhaps the circumstances of life have buried your hopes and dreams and left you feeling insignificant. Maybe, success as defined by society, has left you empty and unfulfilled. The truth is; you are amazing and you have the power within to live life victoriously.
Whether you are young or old; if you are breathing…you have Purpose! 
I am passionate about sharing the love and power of Jesus with others so they may find lasting fulfillment and purpose in their everyday life.
Over time, I have witnessed lives being destroyed by shame and guilt. I have worked with many who have gained much worldly success but have not laid hold of their life's purpose. For others, addictions have taken them captive, leading them down the road to devastation. Some have faced overwhelming loss (rape, abortion, rejection, abandonment, divorce, miscarriages), leaving them wounded deeply within, crippling them from fully feeling alive! While unbelief has paralyzed the masses into complacency.
It's time to take a stand and right the wrongs! It's time to say ENOUGH! Enough lies, enough self-condemnation, enough lack, enough sickness, enough status quo. Enough powerlessness and hopelessness; Jesus came that we may have life and have life abundantly!
I am committed to living life passionately for God's glory and empowering others to do the same.
It's time to redefine 'worth' in our world. Your net worth is not a dollar amount. Your net worth is found in God. The things that truly matter: love, joy, peace, kindness and goodness, all have value, which the world cannot measure. God takes all these things into high regard.
Man limits…God empowers
Man shames…God exalts
Man condemns…God forgives
Man hates…God loves
Man curses…God Blesses
Will you take a stand? Are you willing to take command of your life, reclaim your true identity, uncover your purpose, and live passionately? You were designed to live an abundant life and leave a legacy of positive influence in the world!
Stay connected here, often we need the help and support of others on our life journey. I am here to encourage, support, inspire and empower you. Purpose in your everyday life can be uncovered! You can connect with me personally at: http://www.lucyanncq.com/connect-with-lucy-ann/
It is a marvelous thing to live life confident in your identity and purpose. You are irreplaceable, and you are needed!
---
Join the Team
Together we can create a worldwide team of individuals, who have decided to live life passionately for the glory of God. People determined to take command of their lives, uncover their purpose and influence the world around them.
The world is starving and slowly drowning in hate. Will you be a shining beacon of hope who reaches out with the life changing love of Jesus?
Join our team of powerful people who wake up each morning seeking God, uncovering purpose and impacting the world.
I know it is possible to live everyday with passion and purpose for God's glory, even in a world that appears to be moving further and further away from God.
Accept this invite to join us on this journey! Simply subscribe to "Join The Team" in the box on the right sidebar with your name and email address. I will send my recent blog post updates as well as my FREE GIFT offer directly to your inbox. Spread the word about what we're up to. It's going to take all of us working together, to shift the darkness to light.
---
What Others Are Saying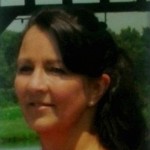 "I would like to share with you my adoration for LucyAnn.These are words that come to mind when thinking of her: A woman of Valour, Giving of self, and Srong in the WORD of God. The Heart of God, Faithful, Honorable, Compassionate, A true Friend, Steadfast, Woman OF God. If the perfect Storm ever should come my way, I would be thankful to have her in the same boat.                            Thank you Lucy Ann for your service to the BODY OF JESUS CHRIST."
– Joyce Allen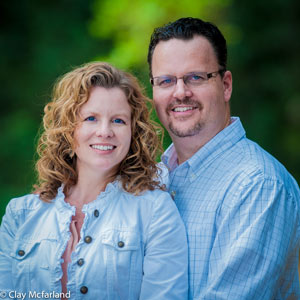 "I have been blessed to know Lucy Ann for many years in a variety of settings. She has a soft heart which always seems to yield itself toward worshipping God and serving. She and her husband have worked together for years to reach out to others and I know God has even bigger plans for both of them in the future!"
– Pastor Tom Wilhoit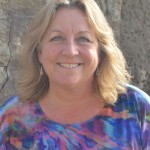 "Lucy Ann has an amazing spirit of excellence in all she does. Her beautiful heart is loving, open, honest, honoring and encouraging. She listens with much love and compassion from her inside out to your outside in. My dear friend is trustworthy and always growing in grace and knowledge of her precious Savior Jesus Christ. Lucy Ann walks in love, friendship, hospitality and generosity,                             always reflecting her intimate relationship with God. She is overflowing with                             faith, hope and blessings to encourage others and build them up in their true                             identity".
– Dr. Lauralyn Hundley