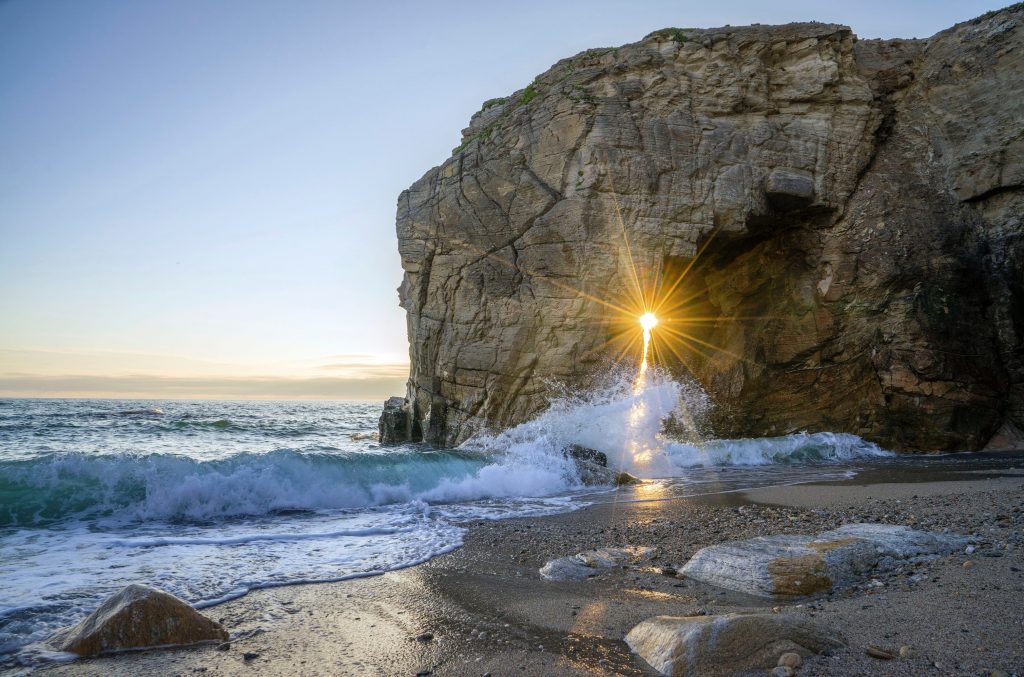 Life can often be complicated. There always seems to be more tasks on the To-Do-List then hours in the day to accomplish them. Regardless of the best laid out plans, life happens and setbacks occur. It is in these moments when circumstance transition from 'I got this'….To… 'Out of control'. When this happens you have seconds to respond before you find yourself spiraling in a direction you do not care to travel. Your response will determine your ability to maintain stability and maintain your course.
There was a season in my life when I did not understand what I am about to share with you. Frustration kept me blinded from seeing the purpose God was laying out before me. All I could see was the distractions, all I could feel was the anxiety, and soon I was fighting so hard against all the resistance, I was wearing myself out. Life without the proper skill-set to deal with frustration can become an avalanche of destruction. After being" sick and tired" of "being sick and tired" of circumstances controlling my life, I learned a valuable lesson from the Holy Spirit. I learned how to BE STILL and TRUST GOD. Not an easy task for someone who is a high achiever. Being still did not come easy for me to learn. Now, it has become my life-line. I want to extend that life line to you today.
Frustration, if not mastered, can be detrimental to uncovering purpose in your everyday life.
Sustaining  balance when the wave of frustration hits takes practice. Without such awareness it is easy to succumb to the power of frustration and ultimately lose your momentum.
Just when you begin to walk forward in confidence you are met at every corner with opposition. Despite your best efforts, you can not keep things running smoothly. No matter how hard you try, it appears you run into one roadblock after another.  Every time you make a plan, in an attempt to take a step forward, you get pushed back two steps.
If this sounds all too familiar, I have encouraging news for you… you can break the cycle of frustration and become a master at doing so.
Fundamentals to avoiding frustration.
RELAX: Give yourself permission to relax. God does not slumber or sleep ( Psalm 121:3-4), therefore, you can relax. You can be confident God is working out all things for your good and His glory (Romans 8:28). The next time you find yourself getting uptight, take a few deep breathes.  Deep breathing is actually healthy for you (breath in through your nose, and out through your mouth). With every breath remind yourself anxiety is not a key to problem solving.  Clear your mind of anxious thoughts by focusing on the positive. There is good to be found in everything if we look for it. God is awake and He is able to handle any situation.
Trust: God will tell you what you need to know when you need to know it. Do not be dismayed when answers to your prayers do not come instantaneously. God does not work on your time table, but rather His timing is perfect. Use these moments of uncertainty to work out your spiritual muscles. Yes… just as you have natural muscles in your body, you also have spiritual muscles, these too need to be exercised. Patience is a spiritual muscle, and like any natural muscle, it must be exercised to become strong. Avoiding this workout only adds to your frustration.
Be Alert: Take notice of the signals your body is sending you. Your body has an internal intelligence system that is constantly at work. It knows what is best for it and it knows how to recognizes what is foreign and detrimental to its operating system. Become an expert on listening to your body. When it is tired, hungry, overworked, or stressed, it will send off indicators to get your attention. Frustration is the alarm that goes off AFTER the indicator lights have been ignored. Be alert and tune into the indicators your body is sending you to avoid setting off the frustration alarm. I know what those indicator buttons are for myself, how about you? Set the ALERT sensor on, and listen to your body.
Take Proper Action: Do not ignore the screaming alarms. When you sense an imbalance within, it is time to stop everything else and take action. As a flight instructor, one of the most important skills I pass on to my students is to TAKE ACTION as soon as an indicator is illuminated. Indicators of system malfunctions are NOT to be ignored, it literally can be a matter of life and death. Our bodies work the same way. You can not ignore the symptoms of overload and expect it not to have a negative outcome. Be sure to take appropriate action to silence the alarm of frustration whereby bringing your body back into a state of balance.
Knowing how to recognize the warning signs your body is sending is key to avoiding frustration. Be sure to develop this skill-set and eliminate frustration from being a hinderance to uncovering purpose in your everyday life.
Uncovering purpose in your everyday life is possible despite the pitfalls of frustration. Make a decision to be in control of your response, Relax, Trust, Be Alert, and Take proper action. Be determined to pursue your purpose and impact the world around you!
-Lucy Ann
Challenge Question:
Which of the above fundamentals do you find most difficult to implement, and how are you going to press through to remain stable?
Be sure to "Join the Team" so we can stay connected!