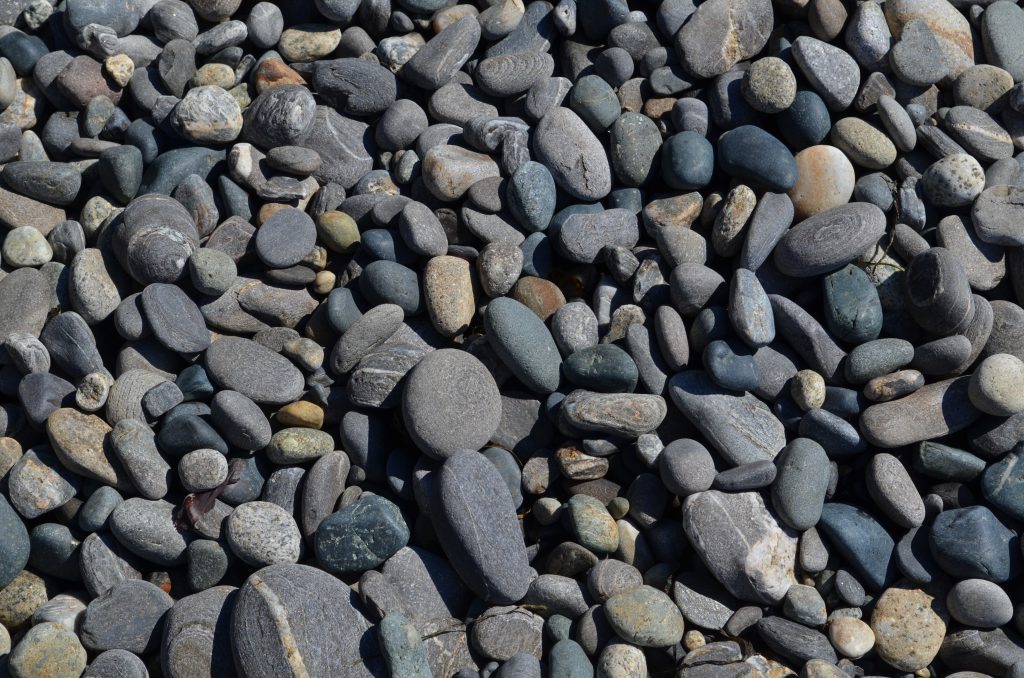 As a Life Coach and Pastor, I love to ask questions. I am fascinated with people and their life stories. I have an innate desire to get to know people on a deep level. I am whole heartedly interested in getting to know the 'who' behind the image. Personally, I am less impacted by first impressions, and more eager to discover what actually motivates people.  What is it they are passionate about, and how do they see themselves through the bigger lens of life and purpose.
In order to tap into a more intimate discussion with people, I like to ask a rather unique question. My inquiry is this: "If you were approached by a perfect stranger and asked to describe yourself in 5 words or less, what would be your response?"  I have been surprised to find a common thread among the answers of people from various backgrounds. A thread worth exploring!
Two common descriptors which almost always fall within the top five list are: extrovert and introvert. Most people use these terms loosely to describe themselves. Actually, as I challenge people in this area, I have found their understanding of these two concepts is misguided.
Coming to an accurate understanding of these two labels will help you fulfill your purpose in your everyday life. Being classified as an extrovert or introvert has nothing to do with how one interacts with people and everything to do with re-energizing oneself. It is all about energy!
What is it that fuels your tank when you are running on empty. For the extrovert it is stimuli (i.e. people/ activity/ noise). For the introvert it is tranquility (i.e. being alone/ stillness/quiet/).
As a Pastor, Life Coach and Speaker, most people would consider me  to be an extrovert. I am outgoing, I love to be around people and I am not intimidated around crowds. Realistically speaking, I am actually very much an introvert. Let me explain… In order for me to be effective when interacting with people I very much need 'alone time'. I need a quiet place I can retreat to and recharge. Take for example  when I speak at a conference. Before the conference I will spend time alone, I usually travel alone or with just one other person in preparation for having enough energy to give 100% of myself to the event. After the event I will usually retreat for some alone time before engaging in any after conference activities.  For me, being around a lot of people, or being in a noisy environment for a long period of time, drains my energy. Recognizing this about myself, I am able to take precautions to ensure I allow for ample downtime to recharge.
Some of my colleagues are complete opposites.  They love to travel in groups, after speaking they are the first ones to organize going out with others, or eating at a restaurant. In order for them to refuel they need stimuli. Knowing what the recipe for disaster looks like  for me, I can politely bow out of the invite to ensure I am able to keep functioning at peak performance. Likewise, it gives me the freedom to allow others to do what works for them as well and not feel in any way as though I am not being sociable.
It took many years of experimenting with the recipe to find what actually is most beneficial for me. I now know my boundaries, and I stand firm in making decisions which support my health and productivity. In doing so, I open myself to be most effective in my purpose daily.
Given this understanding, it is easy to see why it is crucial to properly evaluate yourself. If you are off track in your personal assessment, you will constantly be fighting an uphill battle. You will be unable to refuel, whereby limiting your effectiveness.  So many people struggle with maintaining the necessary energy to fulfill their passion and consequently experience burnout  both in their careers and social life.
This applies in all areas of your life, personally and professionally.  As a mom, and wife, I retreat to the privacy of a nice long bath when I need to be recharged. My family is most happy when I get my quiet time! Running on empty does not work well for anyone.
As your friend, colleague, Pastor or Life Coach,  I strongly  encourage you to re-evaluate your personal assessment in this regard. Understanding what you need to recharge, and setting boundaries in place to protect and honor yourself in this way, will give you the clarity you need to hear from the Holy Spirit as He leads, guides and directs you daily.
Uncovering purpose in your everyday life will become more joyful as you impose the necessary parameters of self care. Be sure you allow time to recharge, whatever that means for you…Be sure to do it! Do not  attempt to run on empty and think you will live life with purpose and influence. Such actions will lead you down a dead end road.
Extrovert or Introvert which are you?
-Lucy Ann
Be sure to "Join the Team" so we can stay connected!