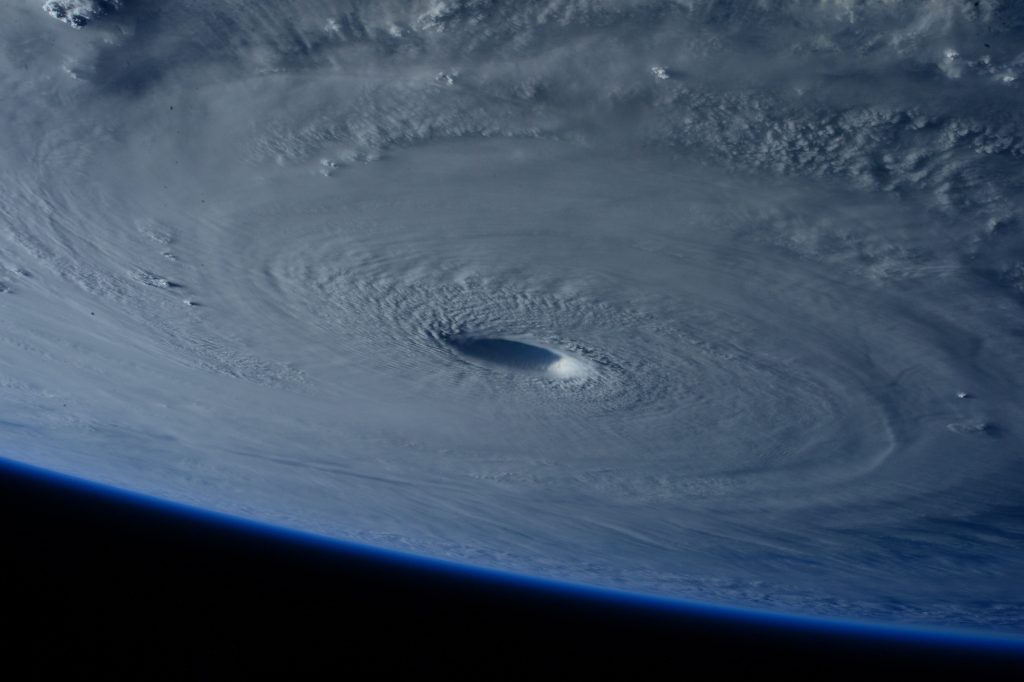 Storms are unpredictable.Today as I write, all eyes are on Hurricane Irma! Exactly where the eye will make landfall is still uncertain. What is certain, Irma is a very destructive storm. People are being warned to stay out of its path. It is paramount for safety to take shelter when a vicious storm is headed your way. Watching the unpredictable path of a hurricane can be confusing and scary. At times, life in general, can feel that way too. Where do you take shelter when the storms of life bombard you as though it were the eye of a hurricane?
If you have experienced great loss, I am speaking to you! Death of a loved one, divorce, abuse, rape, abortion, miscarriage, or abandonment, just to mention a few. All these 'storms' leave an aftermath of pain in our hearts. Where have you found shelter for your battered heart?  For various reasons, such pain  is often neglected, and buried deep within the chambers of our heart. As if in doing so, we somehow can shield ourselves from the damaging winds of pain and sorrow. When the heart has suffered a direct hit, the damage is in need of restoration.
Living in Florida for 23 years, I had the opportunity to be on many hurricane relief teams. I witnessed first hand the devastating effects powerful storms leave behind. Likewise, as a Pastor and Transformational Coach, I have walked hand in hand with precious people whose hearts have been torn to pieces by the destructive winds of pain and sorrow. It doesn't have to be this way…restoration is possible.
YES…it is possible to attain relief for the deep ache in your heart which seems to never go away. It is possible to silence the constant noise which screams loudly in your mind as you try desperately to forget the memories.  I understand the loneliness that comes along with the determination to push through life as if the pain doesn't exist. You were never meant to travel this journey alone, none of us were. Yet we try!
For way too long, I tried to hide the pain, guilt, and shame which I carried deep within my heart. Thinking, if I just could keep my head above water, I could keep myself from drowning, and nobody would  notice. That was a Big Fat LIE!
Heartbreak is a silent killer. Left unchecked it gradually sucks the life out of relationships, careers and dreams. It will derail your purpose and steal your joy. It can not be ignored, it must be HEALED!
The heart is the most powerful muscle in your body, when it is damaged by pain and sorrow it affects your whole being.
Your heart was designed to LOVE. It will fight with all its might to push out the hurt so it can breathe easily once again. The question is: Will you open your heart to healing?
Healing takes work, and most of us want to avoid that at all cost, however, it is the only path to wholeness!  You were created to live an abundant life. No one can truly live a life of abundance with a heart which is being strangled by pain.
The first step to freedom is acknowledgement. Acknowledge you are hurting. Acknowledge you have stuffed the pain and thrown away the key. Then welcome God into the places of your pain. He is aware of it all anyway, He is waiting for you to give Him permission to shine His love upon your hurt so He can bring healing and lasting transformation.
Take shelter in God's love for you. No other place of shelter will sustain your heart.  Your heart is safe in His hands. There are no medals in life for traveling this trail alone, rather you are setting yourself up to walk straight into the enemy's trap to derail your life and silence your influence.
When the enemy knocked me out, and left me for dead, I had just enough breathe in my lungs to get up fighting. Your heart is worth fighting for.  Now that my heart has been healed, I am on a mission.
A mission to bring hurricane relief to every injured heart caught in the eye of the storm of life.  God is a restoring God. He desires for your heart to be healed that you may be set free to live a life of purpose.
Uncovering purpose in your everyday life will require all of your heart. Will you give God the key to unlock the vault of your heart, and release the pain? God will turn EVERYTHING the enemy used against you for your good and His glory. He is the best heart surgeon!
If you want prayer, contact me at: http://www.lucyanncq.com/prayer/ I will stand in agreement with you. Once the lie is exposed, the healing comes.
You are irreplaceable. God loves you and I love you!
-Lucy Ann
Challenge Question:
What lies have you been believing about the pain your heart has suffered?
Be sure to "Join the Team" so we can stay connected!