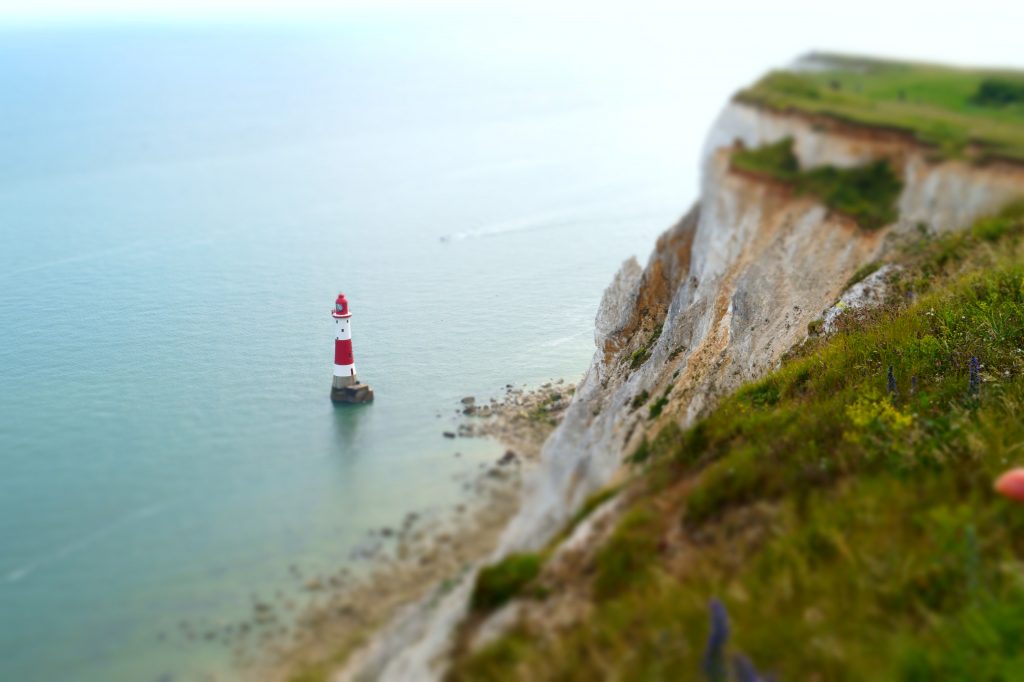 The day is warm, and the sky is filled with sunshine as I perch myself on a cliff overlooking the Pacific Ocean. I can hear the crashing waves on the shore beneath where I now sit. I marvel at the beauty which surrounds me. The beach is my 'happy place', my go to spot. Here, all other concerns seem to float away with the changing tides. Today, however, something is different. There is an anxiousness deep within my spirit which I can not escape.  So I sit and pray!
Prayer is a wonderful gift.The fact that we, at any given time, can communicate with God, the creator of the universe, is amazing. (Jeremiah 33:3). In this moment, I confidently petition God to help me uncover the cause of my uneasiness, I then wait and listen! It is so important when praying to listen more than you speak. After All, we are talking to God, the one who knows everything about us. He even knows our thoughts before we form the words on our lips. (Psalms 139:4) Surely, we should desire to hear what He has to say.
Initially, I am reminded to be grateful, and consider all the good things taking place in my life. As I begin to take note of all the wonderful things in my little world, I begin to sense a calming peace surround me. I am forever thankful for the manifest presence of God. In this moment, I begin to realize some of the very things which I am grateful for, are  also the cause of my anxiety.
Have you ever found yourself grumbling about the very thing you once considered an answer to prayer? The house you call 'home' now needs to be cleaned. The kids you desperately wanted are causing sleepless nights, the job you coveted is now demanding you work overtime. etc.
I ask God, how is this? Why am I so restless?  Immediately, I heard the word… 'striving'. REALLY… I know better!  "Be still and know that I am God." (Psalm 46:10a). I sit and reflect on how I have allowed anxiety to creep into my unconsciousness and raise havoc with my serenity.
I am prompted to remember we have an adversary whose main desire is to kill, steal and destroy. (John 10:10). I have allowed him space in my head, and he has planted seeds of fear, causing me to think there is 'something I should be doing'. In reality, the only thing I need to be doing, is waiting on God. When I begin to get in the way of resting in the Lord, I begin to become anxious. My spirit is uncomfortable when it is not at rest in God.
Do you find yourself striving,  trying to force a solution, or attempting to be one step ahead of 'any problem'? This struggle will lead to restlessness.
"Be still my precious daughter" is what I hear. "I hold your future in my hands, I will not slumber nor sleep." (Psalm 121:3). I know this in my heart, but often times my head gets in the way of the truth of God's word. As I look back throughout Biblical History, I see great men and women of God who wrestled with this very thing. (Moses, Abraham, Sara, Mary, just to name a few).
Be encouraged…it is in the struggle where Faith is made strong.
In the past, I would feel weak in my faith whenever I struggled to stay focused on God's promises. Today, I know, this is a lie. It is in the moments of doubt which lead  me to seek after God, and in seeking, my faith has an opportunity to become robust. For when I am weak, He is strong. ( 2 Corinthians 12:9a).
Can you reflect on a moment in your life when the trial set before you proved to be a blessing?
I am thankful for a God I can talk with whenever I desire to do so. A God who knows my every thought and loves me regardless. It is within this relationship that I find my purpose everyday. My lack of understanding does not limit God's ability to work His perfect plan for my life.
-Lucy Ann
Uncovering purpose in everyday life can be found in a conversation with God. Do not waste the beauty of today worrying about tomorrow. (Luke 12:25). Today's struggle will yield tomorrows FAITH!