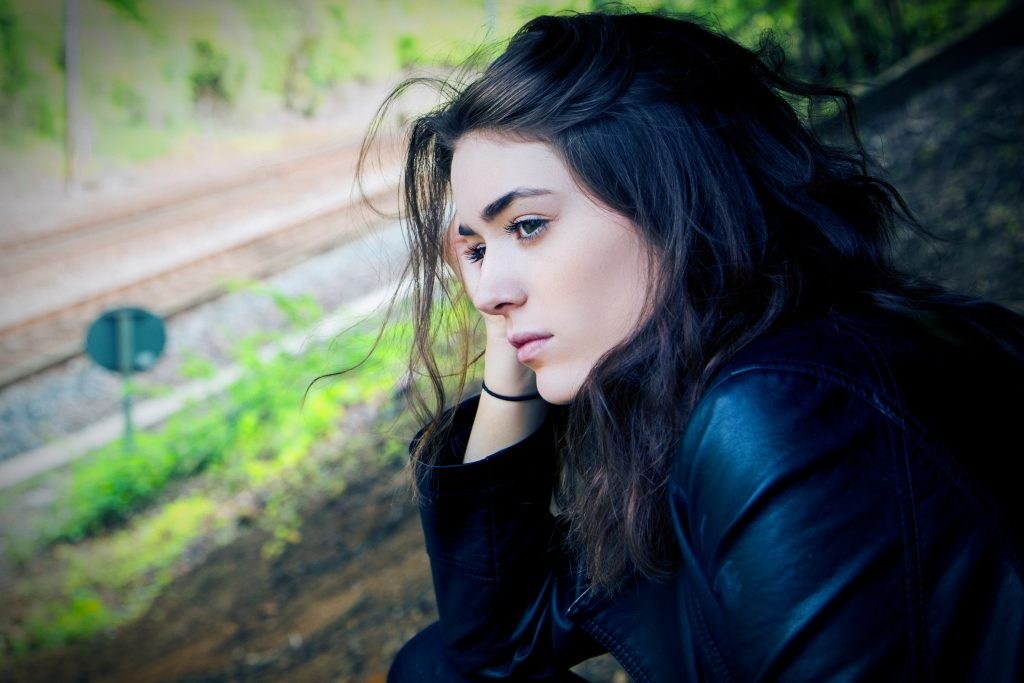 If you are human you have experience heartache in some measure. Loss, disappointment, and rejection, are just a  few things which can cause your heart to feel as though it has been shattered to pieces. Finding purpose in the midst of this pain seems unattainable.When heartbreak strikes, it can feel as though God is nowhere to be found. Feeling His presence or hearing His voice mirrors impossibility. God tells us in His word, He is close to the brokenhearted (Psalm 51:17), yet It can appear as though you are alone wandering in a fog, with no clear path in sight. It is important to recognize… heartache can cause spiritual blindness; an inability to see God at work in your situation.
If the enemy can keep you blinded from seeing God in the moments of heartache, he can keep you from receiving God's healing. (Psalm 147:3). God can and will make himself known to you in the midst of your darkest moments. He will comfort you with His presence and empower you with His love. "I have told you these things, so that in me you may have peace. In this world you will have trouble, but take heart! I have overcome the world." (John 16:33). God can enable you to overcome any heartache the world throws your way.
In God's word, we find an account of two travelers on the Road to Emmaus. It had been three days since the crucifixion of Jesus. After witnessing the grueling events of the prior week leading to Jesus' death, they were heartbroken and downcast (Luke 24:17b). At this moment, when their world seemed the darkest, Jesus arrived on the scene, yet they were kept from recognizing him (Luke 24:15-16).
Looking closely at this encounter, you can extrapolate three key principles necessary to protect yourself from being blinded by heartache:
Be sure to look for Jesus in the place where your world collides with heartache.

When heartache hits, do not walk away! Stop,Look, and Listen for God to show up. Trust that He is faithful to His word and He will strengthen you and help you in your time of need.

(

Isaiah 41:10)

. Emmaus, was an insignificant village, seven miles away from Jerusalem. Two travelers, one named Cleopas, the other remains unknown, walked away from Jerusalem (the place Jesus said the Holy Spirit would come). They headed back to their village, perhaps they thought no one would notice they were gone, maybe returning to a place where they felt comfort awaited them. In essence, they moved away from the very place they would find Jesus. Have you ever felt no one understood your pain, nor cared about your agony? Have you ever desired to run and hide because the hurt was so deep? Do not be deceived, Jesus knows of your pain and He cares. Don't walk away from your pain…work through it with Jesus.
Allowing yourself to get stuck in… 'WHAT WAS', will prevent you from seeing…'WHAT IS'

.  

When your heart is broken it is natural to focus on life before the anguish. It becomes easy to fixate on your hopes and dreams which now seem all but gone. This perspective will impede you from perceiving God in the moment. Cleopas and his companion, did not recognize Jesus when He approached them

(Luke 24:15-16)

. They were stuck in the sorrow of what happened, they could not recognize Jesus was right there with them. The very person who could bring them comfort was right there alongside of them, and they could not recognize Him. God desires to enter into the journey of pain with you. He desires to comfort you and bring you peace

(

2 Thessalonians 3:16

)

.
The love of Jesus requires a response

.  

God will follow you wherever you go, He will walk and talk with you on your life journey, even though you may not recognize it is Him. He will not, however, stay where He is not invited. Take God out of the box. He is not only found in 'church', He can be found walking alongside  you during your most desperate time of need.  When the two travelers reached the village and realized Jesus was going to continue on, it was then, they invited Him to stay

(Luke 24:28-29)

. Accepting the invitation, (Jesus always does), He sat and ate with them. It was in this moment of intimacy that the eyes of their understanding were opened. They could now see Jesus for who He really was, and He had been with them along the entire journey

 

(Luke 24:30-31)

. If you desire healing, you must engage in a relationship with Jesus.
Heartache can bring blindness or it can bring empowerment. The choice is yours.
Life will throw darts at your heart, you can be paralyzed by them, or use them to be empowered for greatness. It was in Jesus' suffering that He was glorified. (Luke 24:26). It was the very pain that Jesus endured which provided the avenue for the resurrection power of God to manifest. Give God the opportunity to  bring comfort where you have been broken. He will use your scars as evidence of His power at work in your life, this will bring glory to His Holy name. Your battle scars are not  indicative of weakness, rather they are a reminder of God's  love and power at work within you everyday. 
Jesus is an ever present help in times of need (Psalm 46:1b). Allow him to walk and talk with you everyday. You will find rest for your weary soul in His loving presence.
Finding purpose in heartache is possible. Be sure to look for Jesus, stay focused on what is possible with God, and respond accordingly. You do not have to be blinded by heartache!
-Lucy Ann
Be sure to "Join the Team" so we can stay connected!