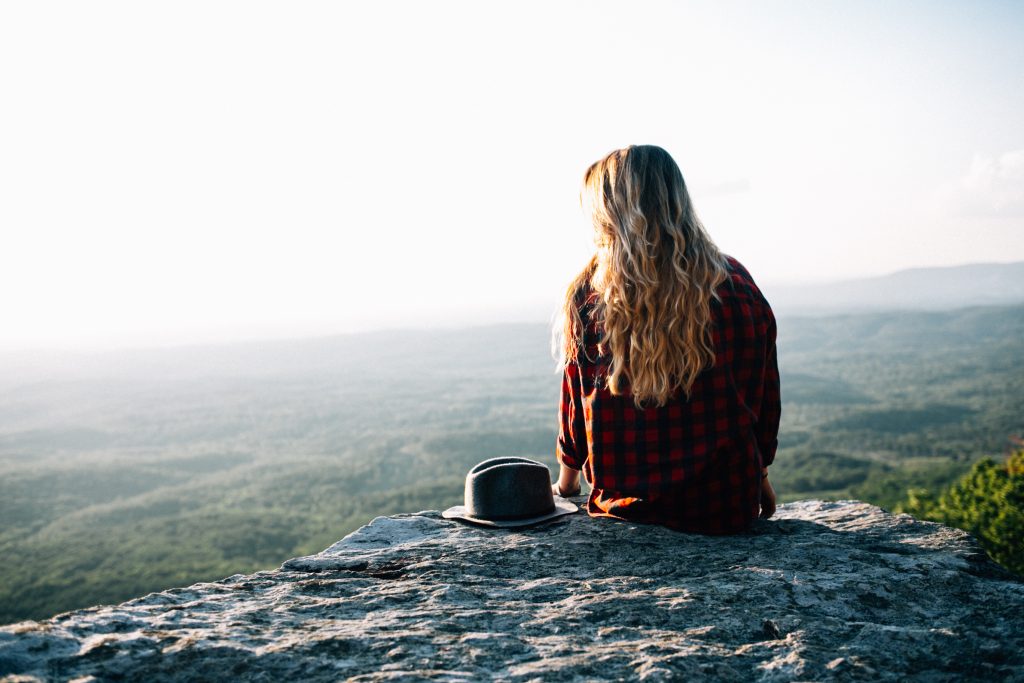 Honesty is a character trait to be admired. Webster's dictionary defines honesty as straightforwardness of conduct, upright, fair, truthful and sincere. If I were to ask, "do you consider yourself to be an honest person", how many of you would say, Yes? I believe, the majority of you would affirm that you are honest. This appears to be a straightforward question, or is it really? Actually, there is much to consider. Think outside the box for a moment. I would like you to evaluate how honest you are with yourself and with God. Honesty Strengthens Your Faith.
Many struggle with this question because it requires self reflection. I challenge you today, to reflect on your faith journey. For instance, have you been straightforward about the times you have been filled with doubt, gotten angry with God, or hid behind the mask of your smile, while all along you were desperately hurting? Are you honest about your feelings when your faith is under attack?
It is impossible to overcome anything you are unwilling to face. Honesty positions you for breakthrough.
This is where the faith walk becomes complicated, yet so few are willing to discuss this matter.  Most people want to share about their 'faith victories' without talking transparently, about their 'faith battles'.  Let's be honest… there is never a victory without a battle.
Recently, my world was shaken by unforeseen circumstances. Suddenly, I was surrounded by uncertainty, and unanswered questions. I struggled with disappointment, fear and anxiety. All of which had me question just how strong my faith actually was.
As I cried out to God, I realized He was not surprised, but rather He was sympathetic, reassuring and loving to me. Despite my own despair, God was not disappointed or surprised by the conflict raging within me.
I discovered my faith could only be strengthened as I embrace the struggle, recognize my feelings, and confessed them honestly to God. In the midst of the combat, when I felt the weakest… it's then, I truly sensed God's strength carrying me.
I use to think walking by faith meant never having doubts, fears or concerns!  Never getting angry at God, never doubting the future. Never feeling overwhelmed, helpless, lost, or unsettled. Consequently, when these feelings inundated my mind, I felt 'weak in my faith'. Can anyone else relate? This is unrealistic thinking. Honesty is the key to unlock the war within, it gives God permission to intervene.
Throughout the bible I have found narrative after narrative, of men and women, faithful servants of God, who at some time, wavered in their faith. Abraham & Sarah questioned God when He told them they would conceive a child,  (Genesis 17:17). Elijah, the great prophet, ran in fear from Jezebel's threats, (1Kings 19:3). David tried to cover up his sin with Bathsheba       (2 Samuel 11:15). These are just a few illustrations, there are many more. In each account, their moment of weakness did not define their faith. God did not give up on them and they did not give up on God. Ultimately, God proved himself powerful in their lives.
The longer you journey on this path called faith, you will begin to realize God is bigger than all your insecurities. He is not surprised by your doubts, fears or questions. Why else would He place constant reminders in His word,  giving instructions to be still and trust, not to fear, and not to be anxious? He loves you, and He is faithful.
As you continue to live by faith, be sure to receive God's grace to accept your moments of uncertainty. Be honest about your struggles with God. He desires to help you, (Isaiah 41:10).
Be honest about your hurts, pain, disappointment, anger, bitterness, resentment, or anything else causing unrest within. Invite Him into these places where you feel weak. When you are weak His power is made perfect in you, (2Corinthians 12:9).  God's desire is to partner with you as He leads you into victory.
Even Jesus was honest about His struggles. In the Garden of Gethsemane we hear Him crying out to the Father. He desperately wanted the cup to pass him by, yet he was willing to endure, (Matthew 26:39).  Your faith will undergo challenges. Honesty, invites God into your battles.
Walking by faith takes great courage.  Such courage can not be obtained without God's help. He will lead, guide and direct your path as you honestly open up your heart to Him.
Yes, the battle can get intense, yet God is greater than any warfare you face. No matter the intensity, stand strong. Your faith is not measured in your moments of weakness, but rather by the strength of your perseverance.
Uncovering purpose in your everyday life will require Honesty. Honesty strengthens your Faith.
-Lucy Ann
Challenge Question:
In what area of your faith do you need to be honest with yourself, and God?
Be sure to "Join the Team" so we can stay connected!