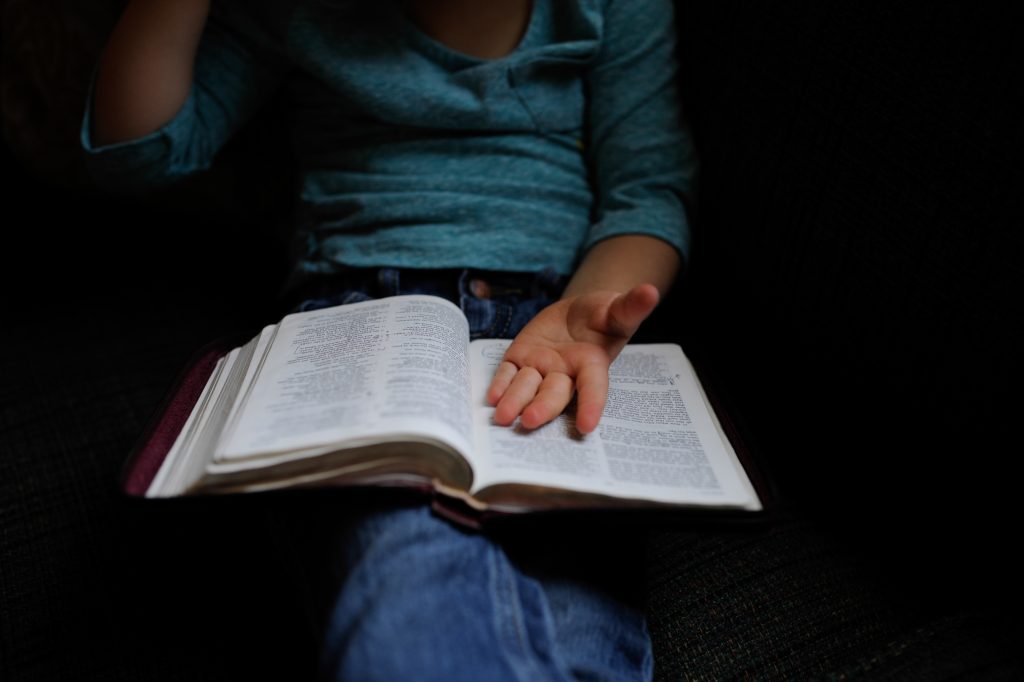 Quite some time ago, I heard a story which changed my perspective of traditions in a profound way. A young lady who was recently married was joining the family at her moms house for Christmas dinner. Arriving early to help her mom with the cooking preparations, she was given the task of preparing the roast. The mom kindly reminded her to be sure to cut both sides of the roast before placing it in the roasting pan. The daughter politely smiled and said, "yes, I know". Growing up she had watched her mom do this many times, it had been a family tradition for as long as she could remember.
After placing the roast in the oven, she asked her mom out of curiosity, what  the purpose  of cutting the ends off the roast was. Her mom replied, "I'm not sure, you will have to ask grandma when she gets here, I learned  it from her".  A short while later, grandma arrived. When the granddaughter saw her, she anxiously asked the all important question, "grandma why do you and mom always cut the ends of the roast before you cook it"? Grandma quickly replied,  " I don't know why your mother cuts the ends off, but as for me, that was the only way I could fit the meat in my roasting pan"! 
Much like the above story, many religious traditions are accepted with the same degree of ignorance. Spiritual maturity requires you to be knowledgeable about what you believe, and why you do what you do (2 Timothy 2:15). Jesus told the Jews who believed in Him, "If you hold to my teaching,  you are really my disciples (John 8:31).
You can only 'hold to' that which you know. To follow traditions without accurate understanding as to why you are doing so is dangerous. Jesus warned the scribes and Pharisees (religious leaders of his time), that although they appeared to be clean on the outside, they were dirty on the inside, their hearts were far from him (Matthew 23:27-28). Following traditions does not make one a disciple of Jesus Christ. Accepting Jesus by faith makes you a believer, following His commands makes you a disciple.
This week marked the beginning of the Easter season for Christians around the world. Easter is the celebration of the resurrection of Jesus Christ, the foundation of the Christian faith. This season is often recognized for a time of self reflection and repentance. A time to turn away from the things of the world and focus on connecting with God. Be encouraged to devote time this Easter season to study God's word, perhaps even ask the 'why questions' if necessary. All too often much of what is done in the name of Jesus has no Biblical basis. Be sure to seek Wisdom (Proverbs 4:7).
It is  important to become a disciple of Jesus because He is coming back for His church. The 'church' is not a building or a denomination. It is a people! Disciples of Jesus from every ethnic  background and nation, those who have turned their hearts towards God. Take heed to the last words Jesus spoke to His followers.
"Therefore go and make disciples of all nations, baptizing them in the name of the Father and of the Son and of the Holy Spirit, and teaching them to obey everything I have commanded you. And surely I am with you always, to the very end of the age" (Matthew 28:19-21)
Discipleship is important to Jesus, it should be important to you and I. Uncovering purpose in your everyday life, begins with an understanding of God's will for you as it is mapped out in the bible. Your purpose will be found within the confines of God's commands. Following God's commands and understanding why you do what you do will transform your life. No longer will you be doing things for the sake of tradition, but rather from a deep understanding of the great love God has towards you!
The resurrection is all about new beginnings. Are you tired of the same old same old in your life? Invite Jesus into your life and allow Him to begin to transform your heart. He will take out the junk the world has deposited within your heart and fill it with His love. If you are already a believer, but are void of the knowledge and power of God that is available to you, this is an invitation like no other. The same resurrection power that raised Jesus from the grave can raise you to a new life in Christ. I would be honored to walk you through this process.  Click on the link here: http://www.lucyanncq.com/prayer/ I will be glad to pray with you and help answer any of your 'why' questions!
True purpose can only be uncovered by first understanding and accepting God's unconditional love for you. Unfortunately, in the story above, the young girl did not get an answer which validated her tradition. Don't allow this to happen to you spiritually. Validate what you believe and why you believe it through the truth of God's word.
Uncovering purpose in your everyday life begins by seeking God's wisdom and being willing to set aside empty traditions. There is life in the word of God (John 6:63). Daily we make decisions which lead us into a closer relationship with God or further away from him.
My prayer for you this Easter Season is for you to ask the all Important 'WHY' question! May God lead you towards His perfect will for your life as you honestly, humbly, seek after truth. Be willing to ask God to remove any impure thing within your heart (Psalm 139:23). Keep in mind, God's ways are not your ways, and His thoughts are not your thoughts (Isaiah 55:8).  May you be courageous enough to seek Truth and uncover the importance of 'WHY'.
-Lucy Ann
Be sure to "Join the Team" so we can stay connected!