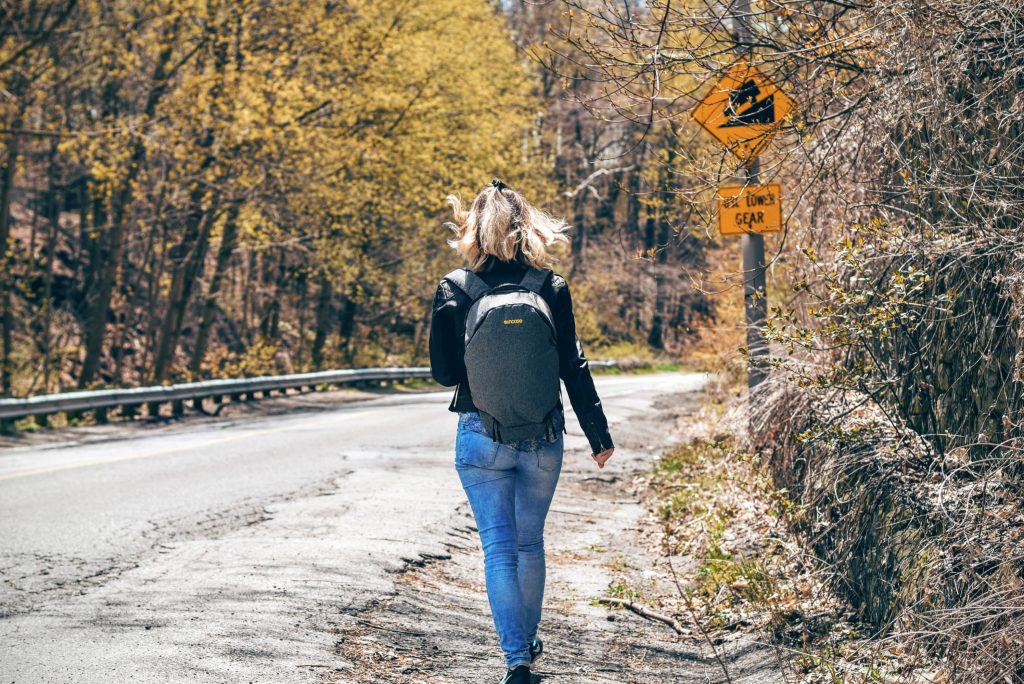 Living by faith has gotten a bad wrap even in the Christian Community. Many people believe living by faith is unattainable, or only for those who are weak. God's word sheds light on this issue. The bible tells us, The Just Shall Live By Faith (Romans 1:17), and it is impossible to please God without faith (Hebrews 11:6). Given these truths, it is imperative to come to an understanding that Living by Faith is advantageous. Accordingly, how does anyone walk by faith in a world which promotes self sustainability?
As the signs on a hiking trail are clearly marked to ensure people reach their intended destination safely, likewise to confidently navigate the journey of life, follow the markings posted:
F~ A ~I ~ T~ H
F~ Follow Jesus even when you are unsure of the direction the path is taking you.
If today, you feel as though life is leading you down an ambiguous path, take heart…you are embarking on an adventure with God. Life often follows unknown trails. It is on these unrecognizable byways that you will discover the love, beauty, and power of God. His love, and power are painting a beautiful portrait of your life.  
A~ Assurance in God's unfailing love and faithfulness towards you is crucial to being at peace along your journey.
If Today, your life is filled with unanswered questions and circumstances you do not understand, take heed to the affirmations found in God's word. God instructs you not to be dismayed, for He is with you, He will be your helper (Isaiah 41:10). Assurance is a necessary tool to have in your backpack while on your faith expedition.
I~ Inevitably you must  trust God's sovereign wisdom. His ways are not like yours, even His thoughts can not be compared to yours (Isaiah 55:8).
If Today, you are struggling with not comprehending the 'why' surrounding your current predicament, surrender your need to know. Accept the fact, God will let you know, what you need to know, when you need to know it.
T~ Timing… it's all about God's perfect timing!
If Today, you are wandering in the wilderness, attempting to find your own way out…Stop striving and make peace with God's timing! God is a God of order. He never does anything haphazardly. Undoubtedly, He is not going to begin now. He will move you along on His time schedule. Trusting God's timing is a critical element to living by faith.
H~ Hope will see you through every obstacle on your passage.
If Today, you find yourself feeling hopeless, refocus your attention. Hope is the anchor for your faith walk. When your outlook seems impossible, when the road you are traveling appears to be a dead end…STAND IN HOPE! Faith can not be sustained without hope. Living a life of faith absolutely needs to be undergird in Hope.
Faith is a marvelous thing, yet it needs to be activated in order to produce results.Faith without action is dead (James 2:14).
If today, you desire to live a life of faith;  be sure you are following Jesus, with assurance in God's faithfulness, while inevitably accepting God's wisdom, and trusting in His timing, never losing sight of hope in His promises.
Living a life of faith is not for the faint hearted, but rather for the courageous. Living by faith guarantees you a life full of adventure with God. 
Personally, I choose to embrace life to the fullest, by faith, knowing God is my tour guide.
Uncovering purpose in your everyday life requires you to live a life of faith. Totally surrendered to God, with insight of His unconditional love for you. Choose to live everyday with purpose by faith.
-Lucy Ann
Challenge Question:
Are you courageous enough to decide to live life by faith?
Be sure to "Join the Team" so we can stay connected!