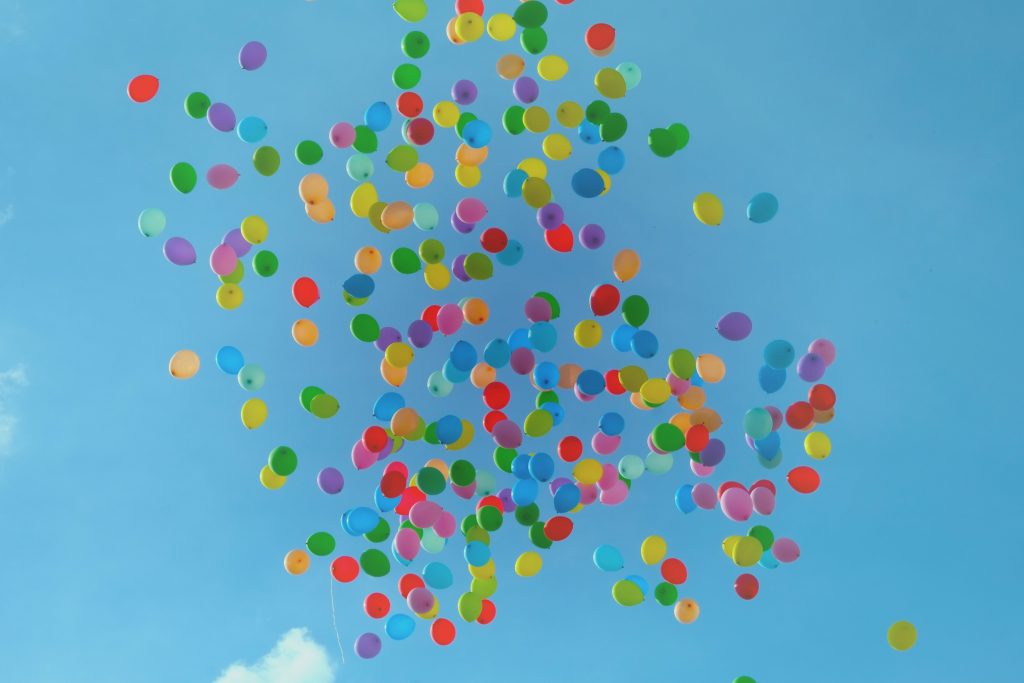 No, I am not referring to the super bowl win of the New England Patriots this past Sunday! Although that was a really HUGE win. Personally, I was not celebrating. As a matter of point, I was rooting for the Atlanta Falcons. Sports are a lot like life, things don't always go the way they are planned, nonetheless, true victory is found in the ability to keep moving forward in the face of defeat. At times this can be difficult to do, yet so vitally important to uncovering purpose in your everyday life. So I declare to you today…It's time to Celebrate!
Celebrate every little win… not just the major ones! The Falcons may have lost the Super Bowl, but they gained many victories along their journey this football season. To focus only on the loss of this game, would devalue all the other victories along the way! Those smaller, yet significant triumphs, compounded week after week is what led them to the Big Game!  They have much to Celebrate!
If you, like many others, have fallen into the trap of single-minded focus, it is time to shift gears! Single-minded focus, is the habit of only celebrating major achievements, while giving little or no attention to the smaller ones. Such a perspective will always leave you shortsighted. Being deliberate about taking note of the little wins in your day, week, month and year, will undoubtedly enable you to obtain a more accurate view of the bigger picture regarding your circumstances. It's Time to Celebrate!  
The desire to celebrate the minor accomplishments can be inhibited by an array of things, such as, experiencing disappointment, rejection, hurt or pain. I would argue anyone of these things in and of themselves is not detrimental to you crossing into the end zone. Simply, change your perception!  Rather than considering such things to be overwhelmingly negative, I propose you shift focus!  Be determined to find at least one thing you have learned through your experience. Wisdom can be obtained from bad experiences as well as  from the positive ones! It's Time to Celebrate!
In what areas have you been discouraged? What has hindered your ability to see and fairly evaluate your progress?  Have you failed to celebrate every yard gained towards your goals? I encourage and challenge you to take some time, look back to see where you have missed some milestones, and Choose to Celebrate!
With every celebration the victory seems closer at hand. It is imperative that you learn to celebrate along your life journey. Constant striving, with no time for reflection and celebration is a recipe for disaster.  Be reminded, if you learned one thing from a set back, it is worth celebrating! Shift your focus from the end zone to the very next play set before you. The end result is the same whether you get to your final objective in five plays or twenty-five plays. What matters is that you get there. Personally, if it takes me twenty-five steps to succeed, I get to celebrate twenty-five times… it's all a matter of perspective. I love to celebrate, I look for every opportunity to do so, what about you?
How different would your everyday life appear if you were determined to find something every day to celebrate. It's difficult to be discouraged while you are celebrating. Time is not a gauge to your success. As long as you still have breath in your lungs, God is not done with you yet. With the spotlight on Celebration, uncovering purpose in your everyday life becomes a joy filled endeavor.
Life is a gift, enjoy your journey, take in the scenery, being in a hurry robs your joy for today! Don't cheat yourself from the blessings celebration can bring to your life (Psalms 118:24)!
Today is a celebration day for me…as this is my 52nd blog post! One full year of faithfully posting each week! I have enjoyed the journey, I celebrate as I reflect back over the past year and count the MANY small victories along the way…It's Time To Celebrate!
-Lucy Ann
Challenge Question:
What minor victories have you overlooked? Reflect, consider your accomplishments and…CELEBRATE!
Be sure to "Join the Team" so we can stay connected!