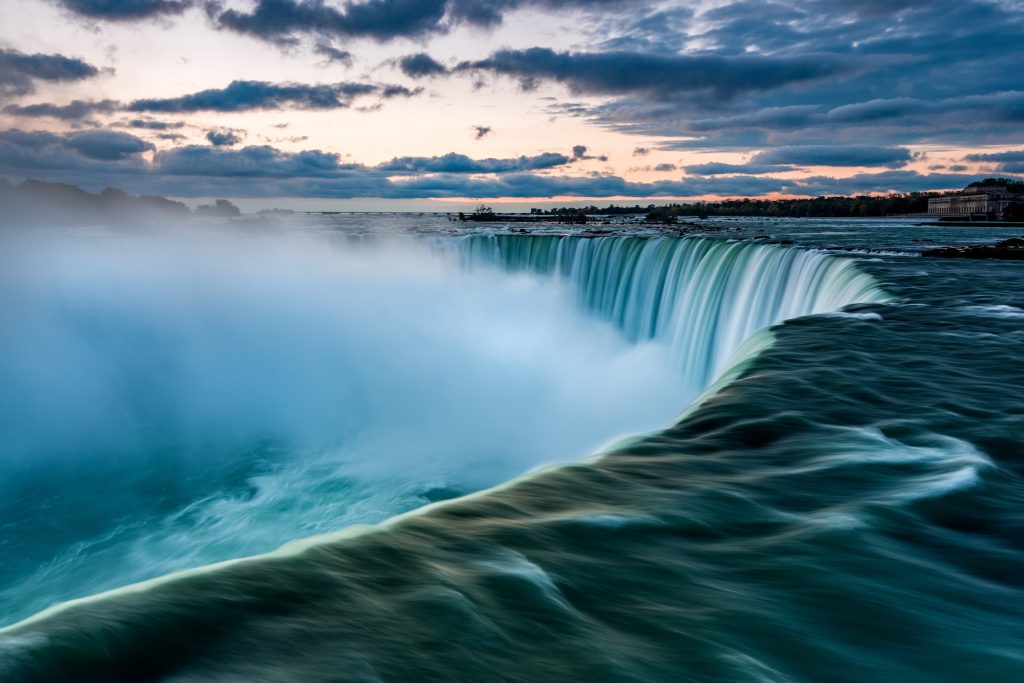 There are many things in life which represent power. True power comes from within! God's word is powerful and effective in bringing enlightenment to anyone who will receive it.  Just one word from God can change your life forever! The word of God can lead, guide and direct your steps (Psalms 119:105). We know this to be true of God's word, yet have you stopped to give thought to the POWER at work within you?  Just one word from you spoken in love, or a single act of kindness can change the course of someone's day, perhaps even their life. You are a walking POWERHOUSE!
Everyone desires to be loved, appreciated and approved of! This is part of human nature,  yet so few get to experience this on a regular basis. The opposite, is far too often the norm. People go through their day hearing complaint after complaint, they hear how they are not measuring up, or simply how they are just are not good enough. This is not the heart of God.
God is an encourager,  He is for you not against you (Romans 8:31). His words are powerful, and if you are a Christian, His power resides within YOU!
I passed a college campus on my travels this week, as I looked beyond the crowds, I realized there was a graduation ceremony taking place. The campus was inundated with people. Laughter could be heard everywhere. Cameras were snapping to capture the special moment, and smiles could be found on almost every face. All of this joy brought a smile to my face. Joy is powerful.
As I drove by,  I began to think about what tomorrow will look like for these graduates. They have been the center of attention for several weeks, months or perhaps the entire school year, and soon the celebration ends as the day comes to a close. Reality check! No more attention, no more accolades, just another day. How will they respond? Often their reality becomes demanding rather than celebratory! Finding a job and providing for themselves, all these necessities can become overwhelming. I stopped to pray, asking God to provide for them a support system to help them navigate their next steps.
Life is much like graduation day. There are seasons of hard work, moments of celebration and then there is always REALITY… the place after the celebration, when the crowds leave, the attention is gone, and the path ahead looks unfamiliar. Regardless of the type of celebration,  the day is still 24 hours long. The sun will set, and the realism of tomorrow does come. Who will be there to support and encourage after the event?
Uncovering purpose in your everyday life can be as practical as unleashing the power within you by becoming an encourager. I challenge you to look beyond your own circumstances and aim to be an influencer in someone else's life.
You are more powerful than you may realize, no matter what your age or life circumstance. I have been encouraged by the young, old, disabled, incarcerated, homeless, family as well as strangers. You have the power within to change the mood of someones day. The power to lift a soul that is burdened.  The power to  recognize someone who feels unappreciated.. The power to demonstrate love to someone who is lonely. The power to help someone who is desperately in need. You are a walking powerhouse! What are you doing with the power within you?
Stop making excuses!
I'm too busy.

I don't know how to help.

I don't have much to give.

I am shy.

I have problems of my own.
The list of excuses can go on and on. The truth of the matter is…you have not made being an encourager a priority! God's desire is to mold and shape you into the image of Jesus Christ. Jesus always found a way to strengthen others.  Besides, it is not in your own power by which you can do anything to aid in the life of another, it is only by the power of God working within you and through you. The human nature is selfish. God's nature is self-giving (Philippians 2:13).
To help you get started here are a few encouraging pointers to experiment with. Find your niche and go with it. God has a plan for you to encourage someone today, you are not reading this by accident.
Smile…share a smile it's cheap but valuable.

Say hello to a stranger passing by.

Compliment someone in some way. (Their dress, the color of their eyes, their smile, their patience, their kindness, etc.)

Become aware of your surroundings. Someone nearby needs your attention.

Break out of your normal routine at home. Surprise your family in some small way.

Let a car go by which seems to be in a hurry, you never know what they are going through.

Give someone the benefit of the doubt.

Tell a store clerk they are appreciated.

Put down your cell phone and engage in a conversation with someone nearby.

Use the power of prayer, actually take time to pray with/for someone.
Be creative! Have some fun with this. Releasing the power within is exciting! It will not only brighten someone else's day…it will brighten yours as well!
You are loved, you are appreciated and you are irreplaceable. Now go out and be the POWERHOUSE you are created to be! Make a difference in your world today!
-Lucy Ann
Challenge :
Come back and share with us some of the results you have seen as you release the power within.
Be sure to "Join the Team" so we can stay connected!