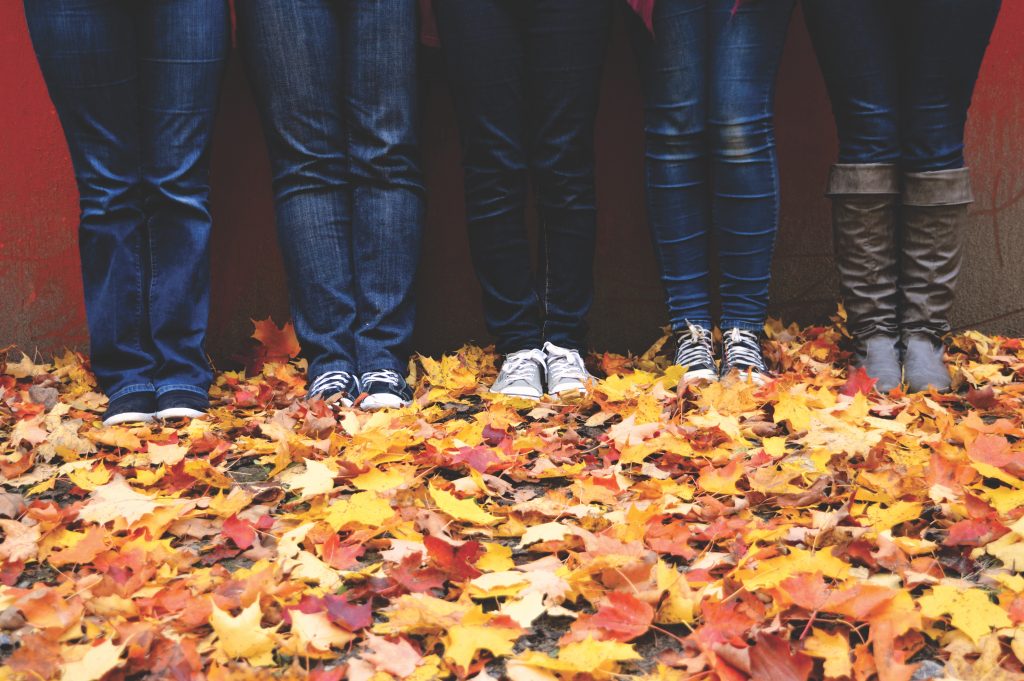 Change is in the air. I noticed something different as I was taking my morning walk today, the air was a bit cooler than usual which was a welcomed change. There is no greater feeling than being ensconced in a hoodie when I am out on a morning walk. A wink from heaven…I would say!  The freshness in the air reminded me of the onset of Fall, and how for the first time in almost 30 years, I will experience the changing seasons. I recently moved to the East Coast from California, where I lived for the past 7 years, and prior, I lived in Florida for 23 years.  I will need to learn how to adapt to the changing weather conditions. It is a new revelation that I will actually have to set aside my flip flops for a season (That is just wrong!) Then I got to thinking, life is a lot like nature. Seasons Change!
Nature does not argue with God, it instinctively knows God has the upper hand. Summer yields to Fall, Winter waits patiently on the sidelines, and Spring will make it's appearance with a burst of color in due time. Why then, if nature can so easily cooperate with God's guidance, do we struggle to flow with the change in our own lives? Am I alone, or do you also struggle with change?
Change brings uncertainty, this is true. It also brings excitement. It is a matter of perspective. Even with all the unknowns the changing seasons bring, we still travel through time and deal with what nature throws our way. Some forces of nature are more violent than others, yet we endure. What if we had the same perspective about the changing seasons of our life?
We will endure. Whatever life transitions you are facing right now, even as you read this, you may be in the midst of a storm, you will endure. If you are on the top of the mountain look out at the vast beauty… embrace the moment; getting to that mountaintop meant you had to travel through some valleys, and experience some changes. God will always be with you, in the storms, through the valleys and on the mountaintops.
The truth of the matter is, the days of wearing my flip flops are coming to an end, they simply can not provide what I will need in the coming months. Just as I must accept this fact, there are some habits and thought patterns that will not serve you well in the new season of life where God is leading you. Realizing what they are, and being willing to put them 'away' will be an asset to you.
Often, traveling through the changing seasons of our lives is difficult because we do not have the proper gear. I was talking to my daughter about how I am agonizing over the cold winter months ahead (I am truly a Cali Girl),  and her reply was, "just get the right gear." Wisdom speaking for sure!
What  do you have to put away to be able to endure the upcoming season in your life?  Is it shame, guilt, insecurity, or perhaps fear? If you hang onto these you will be unequipped to face the new season ahead. God is wanting to take you to places you have not been, to experience things you have not experienced. You must have the right gear, to endure.
Be prepared! Begin now to get the correct wardrobe for where you will be going. If you need peace, joy, patience, or wisdom, go get it. The great thing is, God has an abundance for you. You just have to ask for it. Now of course, just like buying new clothing, it will cost you. Not financially, but it will cost you. You have to pay the price. God's gifts are free for the asking, but you must give away all that no longer fits you.
Having clothes in your closet that do not fit, too big or too small, serves no purpose. Getting rid of them to make room for what is a perfect fit, is prudent. God knows what habits and thoughts are hanging in your closet that no longer fit the person you are today, or will fit the person He is molding you to be. Some have been hanging around for years! 
It's time to clean out the closet. Clean out the thoughts, habits, and lifestyle that will keep you from embracing all God has for you. If I choose not to exchange my flip flops for my winter boots, I will not be able to grasp what God has waiting for me in this next season, ( by the way my daughter has already sent me a link for the best boots to buy).  I have a choice and so do you. You can say, no thank you to the opportunities God is setting before you, and remain in your cozy comfort zone. Consequently, you will miss out on the invitation to stretch, and explore the vast world He is opening before you. OR… you can be willing to have God equip you with all the necessary gear and step into the next adventure with excitement and anticipation. You were created for greatness.
Greatness is never birth in the comfort zone!
God has made the way.  Jesus came that you may have life and have it abundantly. Uncovering your purpose in everyday life often means cleaning out your closet! The choice is yours! He has valleys for you to conqueror, mountains for you to climb, and a beautiful abundant life awaiting you!
Choose Wisely…Be Equipped For Change!
-Lucy Ann
Challenge Question:
Are you willing to clean out your closet, and pay the price to get the right gear, so you can travel where God wants you to go?
Be sure to "Join the Team" so we can stay connected!