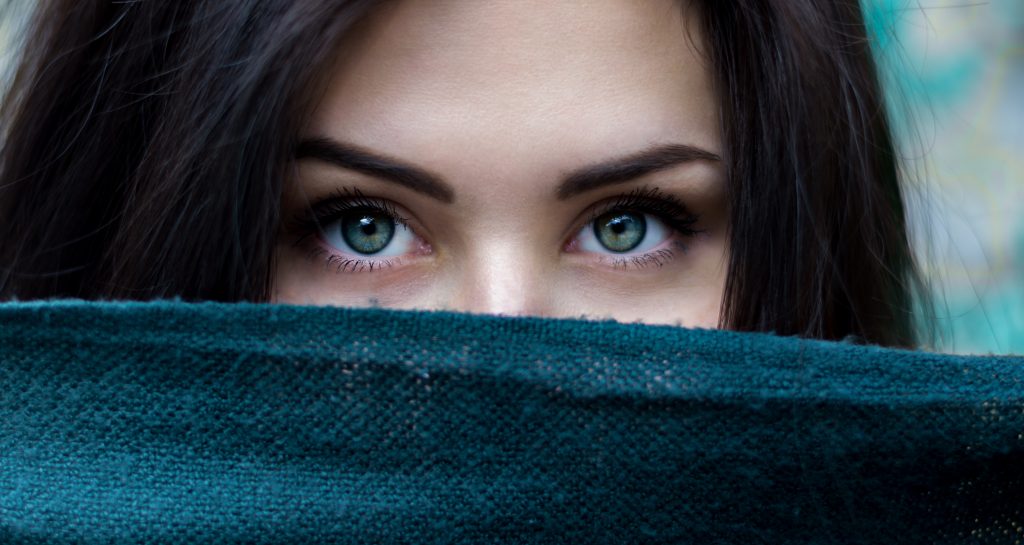 Uncovering purpose in everyday life takes intentionality, it is not something that is stumbled upon accidentally. In today's society it 'appears' people are connected more than ever before. Just about everyone, has a cell phone, computer, ipad or some other gadget to keep them linked to someone or something 24/7! Even my three year old niece's can navigate my cell phone without my help! We may be connected, but I question just how 'engaged' we are with one another and the environment around us. Think about the person who served your coffee this morning at the local cafe, or rang up your groceries at the store, or perhaps the teacher in your child's classroom or your co-workers… did you notice the color of their eyes?
Why does eye color matter? It matters, if you desire to uncover purpose in your everyday life!  So often, it is easy to go through everyday activities on autopilot without giving any thought to the people you encounter, or to the wonders of the world around you. This is evident when you drive a familiar route and you arrive at your destination without noticing anything along the way. Consequently, opportunities to engage with the surroundings (people and things) around you, are missed as you press forward haphazardly. Therefore, missing out on engaging in the very moment that matters…RIGHT NOW! No one is guaranteed another breath, so why not embrace every moment of everyday with intentionality, taking notice of the things encompassing your life.
A person who demonstrates an awareness of present time consciousness, has developed the critical discipline necessary to uncovering purpose in everyday life. Each person to whom you come in contact with presents an opportunity for engagement. Whether it is a simple hello, a honest, 'how are you', or a smile of acknowledgment, you have the ability to impact their day.
To discover purpose daily, it is necessary to exchange 'connection' for 'engagement'. When you take time to notice the 'eye color' of those you are interacting with, it forces you to pay attention. Try it! It isn't as easy as it may sound…you have to be intentional about it.
The 'eyes' are the gateway to the soul (Matthew 6:22a). You can tell much about a person through their eyes.  Engaging in eye contact with someone and giving them your undivided attention is a lost art in today's fast paced world, yet it demonstrates one of the highest levels of respect. Do not neglect the importance of developing and practicing this craft, it will prove to be a valuable skillset.
Recently, I was driving through downtown San Diego, a very busy, heavy populated area, as I willfully watched the people walking around, I notice something profound. Most people were on their cell phones in some capacity. Some were talking, some were scrolling, yes…even while they were crossing busy intersections! You may be saying, " what's the big deal, everyone does that". I am proposing to you today, this is not a habit of someone who is seeking to live life purposefully!
If you want to uncover purpose everyday…You MUST be engaged in the moment! You MUST recognize wholeheartedly those who are present around you. You MUST be grasping the things and events transpiring within your circle of influence, as well as taking notice of the environment around you.
Everyone desires to be loved, appreciated and approved of.  Perhaps you can be an instrument God can use to be a positive influence in someone's life. Are you courageous enough to be different from the status quo?  Are you willing to slow down, become less consumed with your 'to do list', and purposely take notice of the people and things happening in the moment?  What if there is someone close by who happens to be in desperate need to 'be notice'? Don't miss the chance to be the one who lets them know they're not invisible!  In return you will begin to find purpose in your routine activities at a level you have never experienced before.
God has the ability of revealing himself in a variety of ways. He is always speaking. Are you looking for Him in ordinary things of the day? Expect to see Him in your everyday surroundings. You will be surprised where He shows up!
Are you willing to be an agent of change? Someone who is purposefully looking to engage with the people and environment around them? Someone who takes the time to notice 'eye color'? Stop rushing through your day as if NOW doesn't matter. Put your cell phone away, look up and take notice of life unfolding around you.  Life has so much to offer, even a stranger passing by can impact your life in a positive way. Uncovering Purpose is tied to your everyday engagement with people and your surroundings!
Eye Color Matters!
-Lucy Ann
Challenge Question:
What is holding you back from truly being connected through engagement?
Be sure to "Join the Team" so we can stay connected!